Yoga in the Vineyard

Sunday, October 24, 2021, 10:00am to 12:30pm
Stretch your body, activate your muscles, and tickle your senses with Yoga in the Vineyard!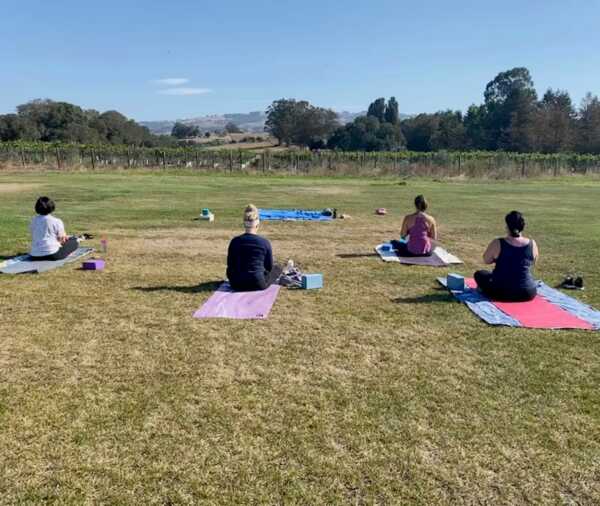 $50pp + tax /$40 for club members + tax
Includes a 1hr yoga class taught by local Yoga instructor & entrepreneur, Lindsey Behrs, followed by wine and "wine country breakfast" (ie. a variety of cheeses, freshly-baked bread, fresh fruit, and other accoutrements). Payment collected when you check in at the winery.